So, you're a first time Mercury Award Submitter…
So, you want to become a Mercury Awards Submitter? You've pulled up the application and you can feel the little beads of sweat starting to form on your forehead. Will you win? Will you lose? What should you enter in the competition? Are you going to be able to finish this application before the deadline? How are you supposed to pull off entering yourself for awards while still maintaining your full-time job? Will this be a waste of your time? Who else is entering?
If you're like me, those might have been a few thoughts rushing through your mind when you received the Call for Entries email.
But, stay with me here and put those daunting thoughts on the back burner because the Mercury Awards are an invaluable experience, an opportunity to showcase the incredible things that you've accomplished over the past year and, most importantly, a chance to call you (and your department) award-winning.
So, let's cut to the chase. Here are a few tidbits of advice to get you through submitting your first-ever Mercury Award entry:
Read through the packet.
You know when you scan something really quickly and you think "WOW, this is long, I probably should just skip to the end and read the summary"? Don't do that with the Mercury Awards! You never know if you have something that may fit one of the categories unless you actually give the whole packet a read-through. There are plenty of categories encompassing everything from Media Relations to Social Media, so I guarantee something you did in 2016 will count. Start a list of what awards you'd like to apply for!
Write down what you know.
Once you've decided which categories you're going to enter, it's time to write down what you already know. You played a huge part in your submission, so start jotting down what went into making it happen. Outline the process, pull out your old pieces and look them over, search your inbox for any research that you might have done over the past year. When you go to write your actual submission, this step will cut down on the time it takes.
Talk to the rest of your team.
Our PR & Marketing Department is pretty small…me, my boss and our freelance designer manage it all, so I knew a lot of what went in to all of our campaigns and print pieces. But, it's always good to see things from someone else's eyes. After I had written down everything that I knew I wanted to say, my co-worker was able to fill in some of the blanks – she was able to describe working with our graphic designer on a regular basis, working with our photographer and even how she researched our marketing theme before I was hired. When it came to pulling budget information, other co-workers were always willing to help out (provided I gave them enough time to pull the most accurate information)! Teamwork makes the dream work, y'all.
Get organized.
Sit down with all of the information that you've collected and sort it into piles. Keep like with like….personally, I kept folders for each of the different categories that we were applying for, including notes, old drafts, samples and flash drives. Then, when it came time to actually sit down and write it out, I was prepared with everything I would need (plus a lot of stuff I didn't really need, but hey, it's better to over prepare than under prepare, right?).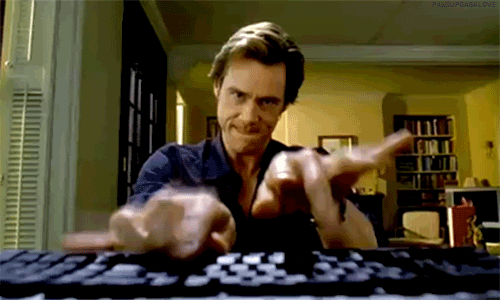 Write it.
Now that you've collected all of your information, you're ready to put it all together. Keep true to your outline, your notes and write what you know. After all, you're the one who put these projects together! This is your brainchild and it deserves some recognition. Don't be afraid to toot your own horn or brag about yourself. Take breaks, proof read, and then have someone else read over it (there's no shame in over-editing!).
Don't stress!
You should feel confident when you submit. There's no reason to be nervous! You put in the hard work and you should be proud of what you've accomplished. Gather up all of the pieces of your submission and walk (or drive) them over to your local drop-off point.
Go to the reception.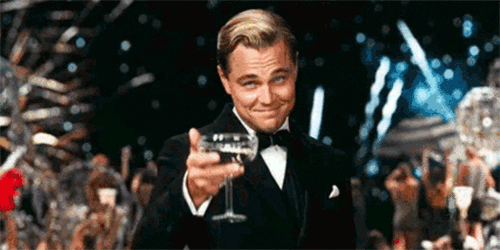 Win or lose, it's worth it. You'll have a chance to network with incredible individuals. Plus, what's better than surrounding yourself with winners?
Download the Call for Entries and start your submission today!